This is story of how I worked together with entrepreneur Kevin Rose and design agency AJ & Smart to re-design Kevin's Oak Meditation App. 
This was a 6-month journey that took us through a bunch of different concepts, some seriously rapid prototyping and 150 hand-painted illustrations! 
The guys from AJ&Smart approached me with the task of painting some watercolour pieces for the new version of the Oak Meditation App, that they were re-designing.
To get the best idea of the project as a whole, here's Jon from AJ&Smart talking through the whole project from start to finish: 
Our initial idea was to have a 'growing' Oak tree within the App, that would grow as the user reaches certain goals. 
Step One: Sketching and concepting!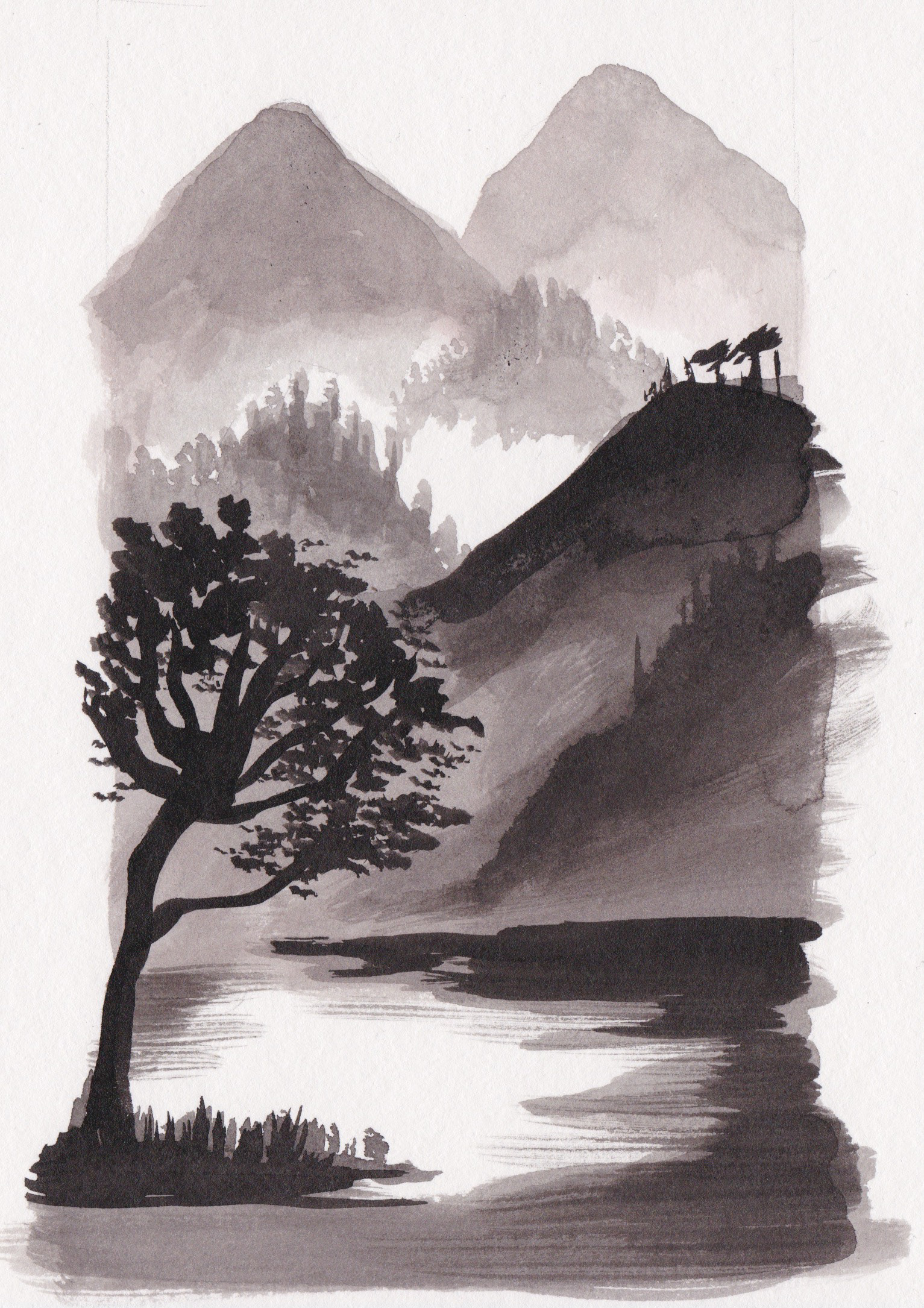 This was the first prototype that the guys put together - 
we were playing around with landscapes, growing bonsai trees, and also the idea of having a variety of flower pots, within which the user could place his growing bonsai tree. 
Probably one of the funniest things about this project, is the fact I ended up doing so many illustrations! Which unfortunately weren't used in the end. 
The following are more of the evolving-flower pot illustrations, growing Oak, Cherry and Juniper Bonsai trees, and also more concepts for home screens, backgrounds and some other ideas!
So many trees............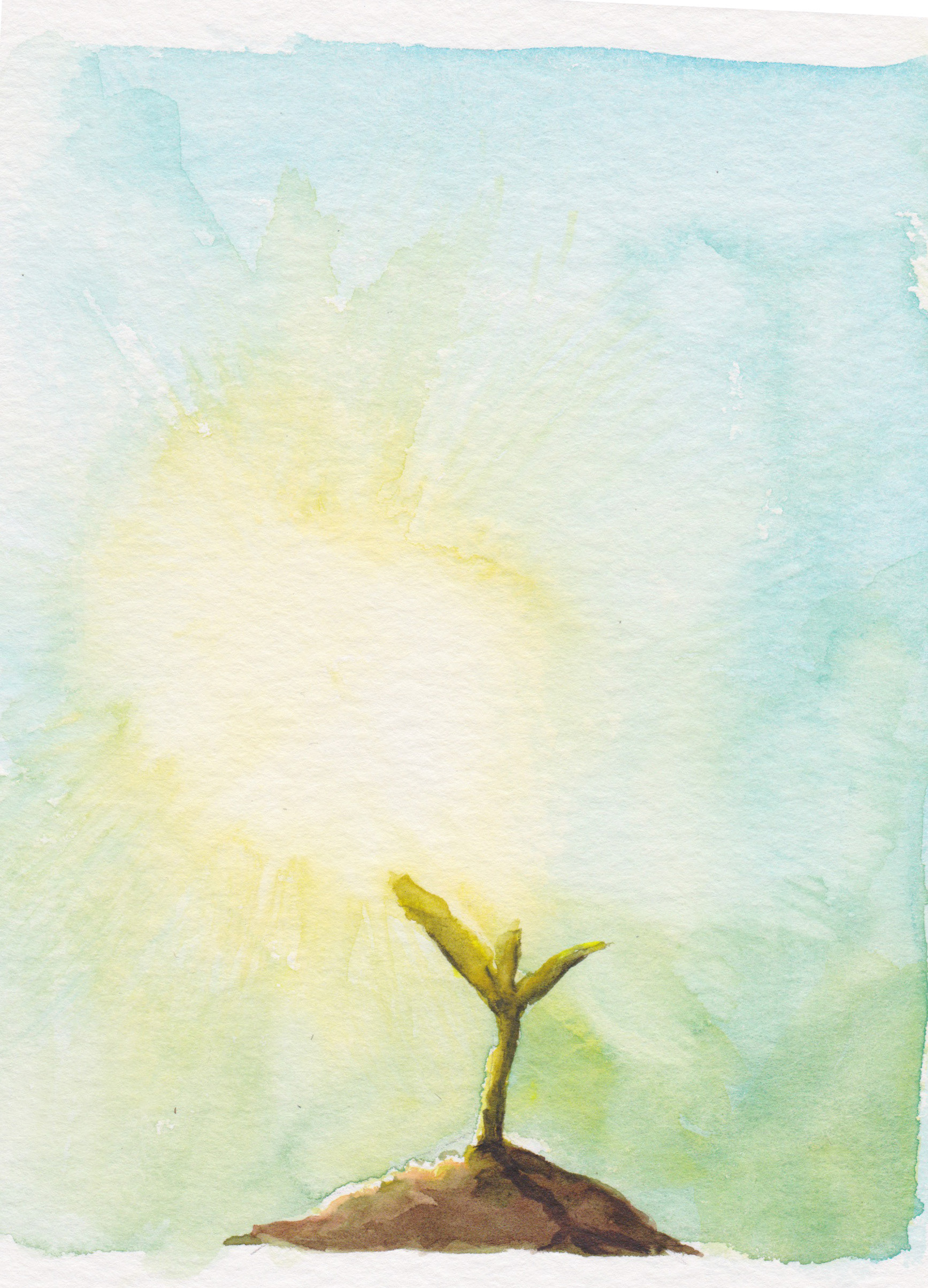 At last! 
We narrowed it down to the following:
- one oak tree illustration for the opening screen 
- two landscape illustrations for the home screen 
- and 12 achievement badges, to be unlocked as the user progresses through the meditations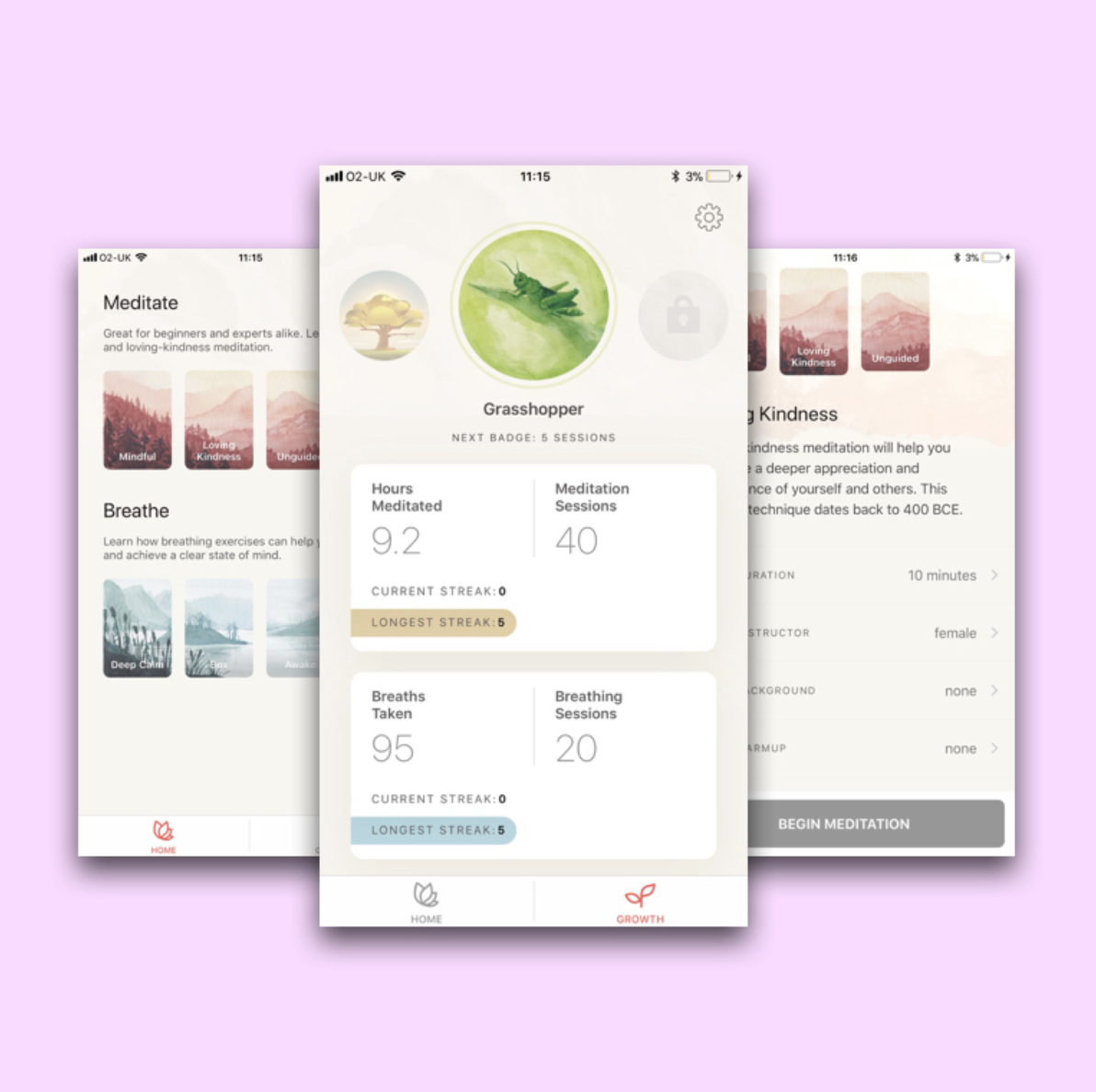 Download the app in the App Store to see it for yourself!