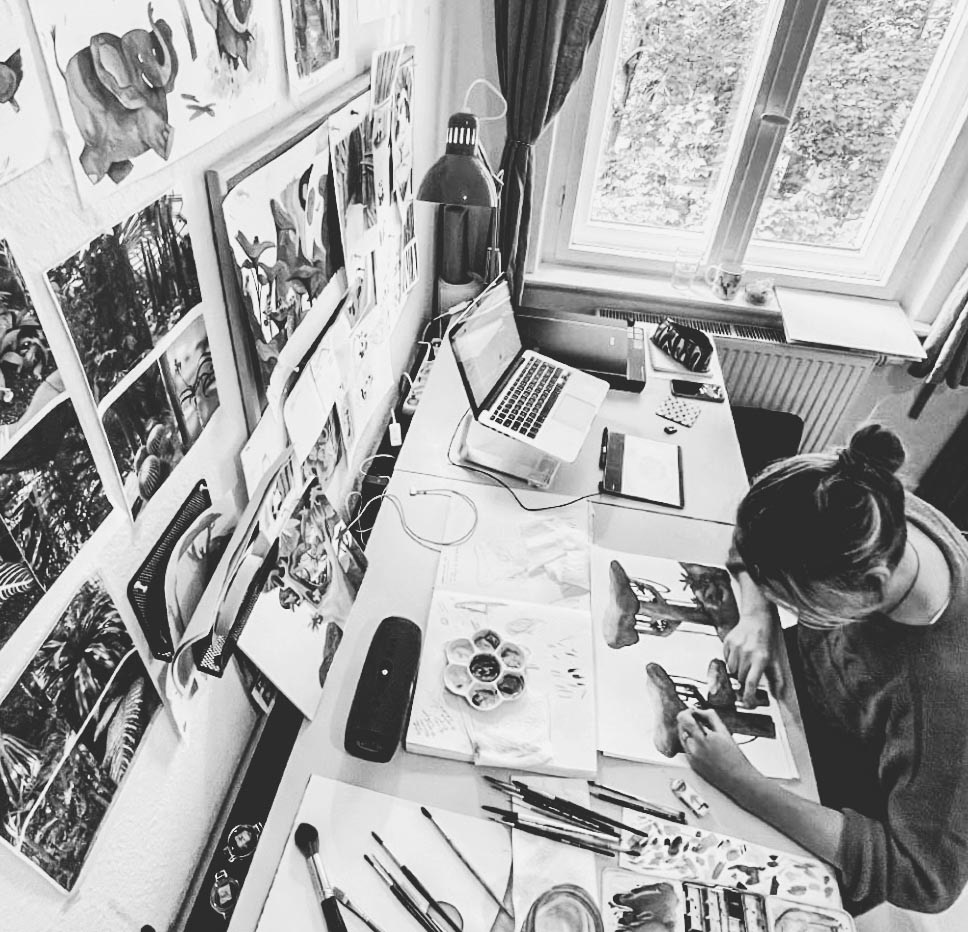 I'm Sarah, an illustrator from Ireland.
*TLDR:  
I've worked with some great clients.
I work in watercolour & ink.
Everything is hand-painted, all original.
I moved to Berlin, Germany in 2011, and have been practicing as a visual artist here ever since.
I studied Fine Art in the Limerick College of Art & Design, where I graduated with a BA Honours in Fine Art. 
In my spare time, I like to make music, have a beer with friends and bake bread. 
I taught creative arts to adults for 5 years at the independent art school ESDIP Berlin. At the moment, I'm offering exclusively 1-on-1 lessons, from my sunny little studio in south east Berlin.   
Partial client list includes:
The Wall Street Journal, Off Duty Magazine, The Art of Eating Magazine, The Irish Embassy (Berlin), HSE Ireland, Kagino Bags, Magpie Magpie Lifestyle, The Beam Magazine, Mixmag Magazine, Teatulia Teashop London, Nomi Nomi Matcha Tea, Dreamstone Interior Design Studio, Artisio Design Studio, Michael Diener Software, Kevin Rose (Oak Meditation), AJ&Smart Design Agency, Chloe Rose Fashion & Lifestyle, ESDIP Berlin, Schäfer Werbemittel, Pirate Studios Berlin...